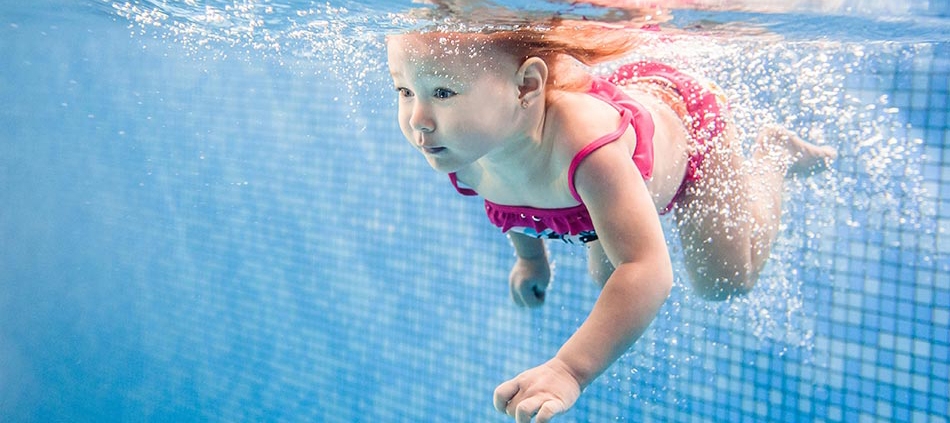 Everything You Need to Know About Pediatric Physical Therapy
Pediatric Physical Therapy (PPT) is a specialized field within physical therapy that focuses on children from birth through adolescence. PPT therapists treat patients who have developmental delays or disabilities due to congenital conditions, injuries, illnesses, or other causes.
The American Academy of Pediatrics recommends that every child receive at least 60 minutes of physical activity each day. This recommendation has led to increased interest in PPT, especially since research shows that regular exercise helps prevent childhood obesity.
Here's everything you need to know about pediatric physical therapy!
What is a pediatric physical therapist?
A pediatric physical therapist (PT) works with patients who are younger than 18 years old. These therapists help children recover from injury, illness, or surgery. Some specialize in treating specific conditions like cerebral palsy, autism spectrum disorder, or developmental delays. Others focus on helping kids develop motor skills, learn how to walk, or play sports.
Pediatric PTs typically work closely with doctors, nurses, occupational therapists, and speech therapists. In addition to seeing patients, they teach parents about exercises, treatments, and therapies to use at home.
What does a pediatric physical therapist do?
Their job involves helping kids improve their range of movement, strength, flexibility, balance, coordination, and movement patterns. They also teach parents about exercises and techniques that will help their child develop better muscle tone and overall health.
The goal is to improve the child's ability to perform everyday tasks. Functional activities are designed to build strength, endurance, agility, flexibility, coordination, and balance. These activities include exercises that promote movement, muscle strengthening, and stretching.
Collaboration of care includes recommendations for orthotics, prosthetics and adaptive equipment, custom wheelchair seat systems, and adaptive technology. Family support includes coordination of services, advocacy, and assisting with enhancing development.
What makes pediatric physical therapy different than regular PT?
Pediatric Physical Therapy (PT) is unique because it focuses on the whole person—body, mind, and spirit. Pediatric PT addresses developmental issues, such as gross motor skills, fine motor skills, sensory integration, balance, and cognitive function. This approach helps children develop physically, socially, emotionally, and academically.
Children often don't understand why they are in treatment. They might think they are sick or injured, or that there is something wrong with them. A therapist explains what the problem is and how he/she can help. Then, the therapist uses play, fun, and motivation to engage the child in learning and practicing skills.
What conditions can be treated with pediatric physical therapy?
There are many familiar childhood disorders that present with movement dysfunction or motor skill issues that can often be treated by physical therapy, including cerebral palsy (CP), autism, down syndrome, muscular dystrophy, spina bifida, juvenile rheumatoid arthritis, arthrogryposis, cardiopulmonary disorders, cystic fibrosis, cancer, and traumatic brain injury. Orthopedic conditions that also can be treated with PT include scoliosis, back pain, sports injuries, fractures, and orthopedic surgery.
What will my child do in a physical therapy session?
Physical therapists use a variety of techniques to treat children with developmental delays and disabilities. They might encourage kids to move around and explore different toys to increase their independence. Or they might teach them how to walk again after a stroke or spinal cord injury.
For many kids, physical therapy looks like playing—and it should. Kids are naturally active and curious about what's happening around them. When you give them something interesting to do, they'll enjoy themselves and learn while doing it.
But sometimes kids don't always want to participate in physical therapy. Some kids are afraid of being touched, some are scared of loud noises, and others just don't seem interested in anything.
When this happens, physical therapists try to find ways to make the experience more enjoyable for both the child and the therapist. This could mean engaging kids in simple games or activities that require little effort. Or they might ask parents to join in.
In either case, the goal is to keep kids engaged during treatment. If they aren't having fun, they won't stick with it long enough to benefit from the therapy.
Get Started Today
Rehab For Life provides excellent service and care, continuing to demonstrate our commitment to our patients and community. Contact us today to get started!
https://myrehabforlife.com/wp-content/uploads/2021/11/kid-water.jpg
450
950
Rehab for Life
https://myrehabforlife.com/wp-content/uploads/2021/11/rehablife-logo.png
Rehab for Life
2022-12-20 10:16:54
2022-12-20 10:16:54
Everything You Need to Know About Pediatric Physical Therapy