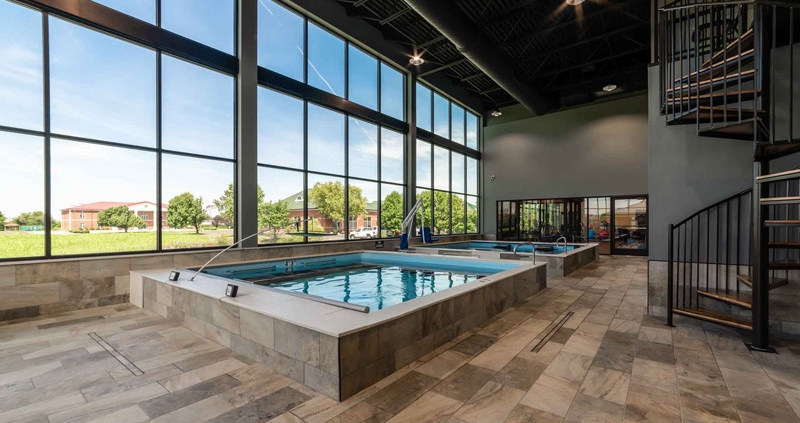 How Aquatic Therapy Can Help You Accelerate Recovery From Surgery
If you have surgery coming up, you might be worried about how long it'll take to recover & get back to your normal routine. Fortunately, there are options to help make recovery as easy as possible for our bodies. Aquatic therapy is an excellent route to consider if you're looking for a way to minimize pain, accelerate recovery, and reduce the risk of complications.
Here's a deeper look at how aquatic therapy can benefit you after surgery!
Minimize or Eliminate Pain
Many of the therapeutic approaches used in physical therapy target the nervous system to modify pain signals to the brain and reduce edema, inflammation, and stiffness. An aquatic physical therapist can teach you exercises in the water to manage your pain and possibly lessen your reliance on painkillers. By reducing the force of gravity on your body, you can move more easily and with less pain. This protects your joints by minimizing weight-bearing stress.
Accelerate Recovery
While recovering from an injury where you are restricted from fully bearing weight on a joint, the water provides an environment that decreases or eliminates your body weight forces. The non-invasive and drug-free services and techniques of aquatic therapy can enhance self-healing power and work with your body to heal. Your therapists can help you stay on track during your recovery period so that you can regain and maximize strength, range of motion, balance, and more.
Reduce the Risk of Complications
While in the pool, your body is constantly responding to the pressure and movement of the water around you. This helps to improve your reaction time, strengthen your muscles, and improve your balance and coordination of movement.
Infection, range of motion limitations, hardware malfunction, and postsurgical bleeding are all potential problems following any surgical procedure. However, it's important to understand that each patient is unique and requires individualized care.
As such, your surgeon might ask you to take certain precautions or limit your activities following your surgery. If your surgeon asks you to do anything like avoid lifting heavy objects or walking up stairs, your therapist can teach and demonstrate appropriate techniques and modifications.
Why Choose Rehab For Life?
Rehab for Life is the only therapy clinic in the Tri-State area to have two adjustable, warm water, Endless Pools utilizing remote control variable currents and treadmills. Our pools are expertly designed to facilitate easy entry/exit from each pool with our hydraulic pool lift. Clients use these unique features and other specialized aquatic equipment coupled with the expert guidance of our knowledgeable therapists to help them achieve their therapy goals and vastly improve their quality of life.
Whether you are trying to improve your balance, pain, mobility, strength, weight, or just feel better, we are here to support you and help you get back to YOU! If you have a question for our Rehab for Life team members, contact us and we will get back to you within the next business day. If you want an immediate answer, please give us a call at 812.401.5210.
https://myrehabforlife.com/wp-content/uploads/2021/12/Rehab-for-Life-Interior-pool-2-small.jpg
534
800
Rehab for Life
https://myrehabforlife.com/wp-content/uploads/2021/11/rehablife-logo.png
Rehab for Life
2022-11-15 13:49:23
2022-12-20 10:08:58
How Aquatic Therapy Can Help You Accelerate Recovery From Surgery